Venom| demo
Spectral Shifting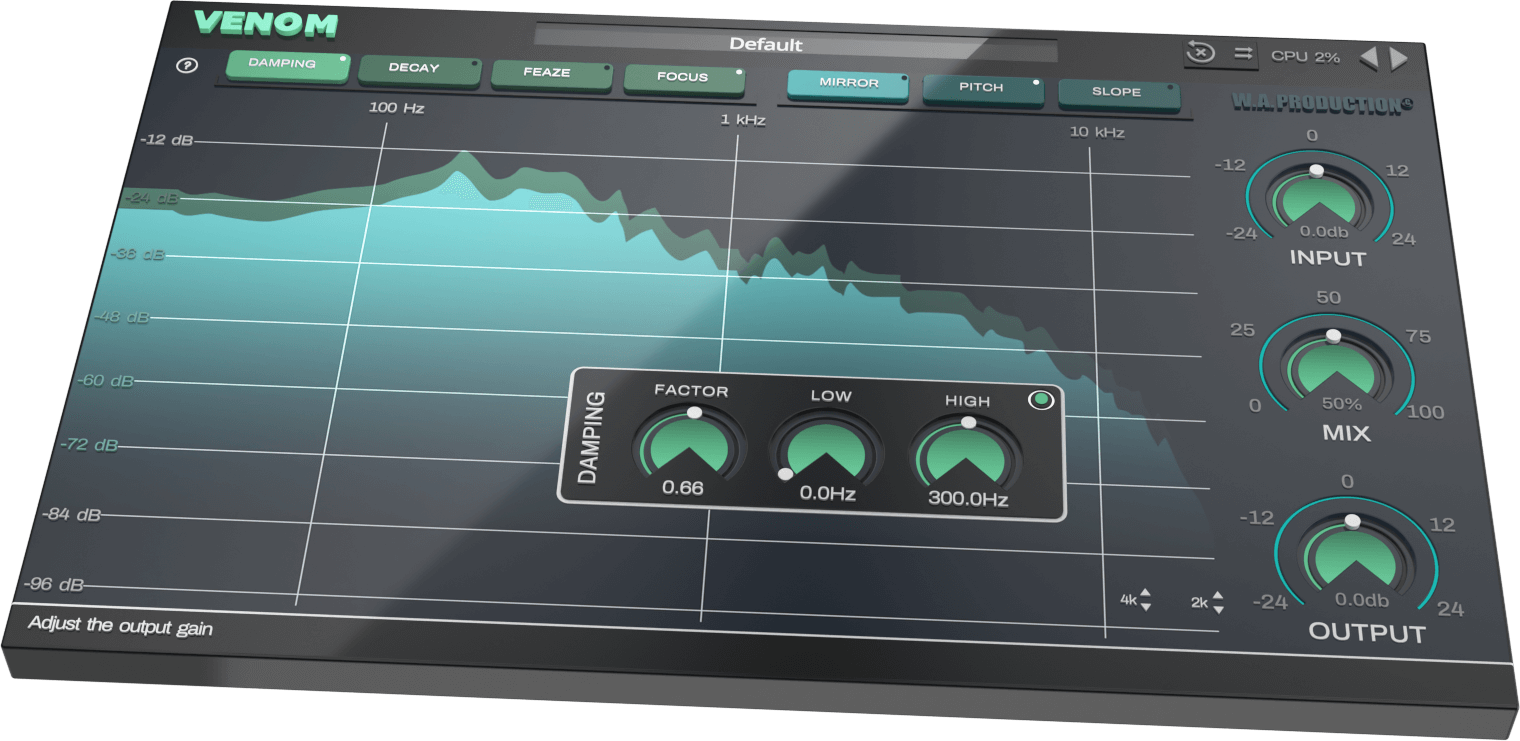 When reverb and delay just aren't enough, reach for Venom. This powerful spectral processing plug-in twists raw audio into many types of sounds from subtle granular movements to unrecognisable soundscapes. This makes Venom an incredibly versatile tool for sound designers, musicians, EDM producers and anyone who needs other-worldly transformations.
Explore the myriad of possibilities by using the included presets, then dive deeper with the hot-swappable effects chain, granular sizes and advanced tone shaping. Every experiment with Venom will yield sonic surprises; creating expansive reverbs, harmonic excitement, frozen spectral tones and completely unique ambiences.
Features:
Spectral freeze and processing
Real-time frequency display
7 individual FX: Focus, Feaze, Decay, Damping, Mirror, Pitch & Slope
Hot-swappable FX chain
Creative Presets for special FX and spectral shaping
Click-free bypass control
Input, Output level and Mix controls
Full PDF Manual & Tutorial video
System Requirements:
Mac: macOS 10.9 and later (64-bit compatible only)
PC: Windows 7 and later (32 and 64-bit compatible)
The plug-in might run on older versions too, but it's not guaranteed.
Available interface types
Compatibility
Ableton Live 10 (and later)
Bitwig Studio 2
Cubase 10
FL Studio 20 (VST, not VST3)
Logic Pro X (Mac only)
Studio One 3
Maschine 2 (and later)
Reason
Reaper
Pro Tools 11 (and later)
Max/MSP