Heat by 22Bullets Remix Contest - Prizes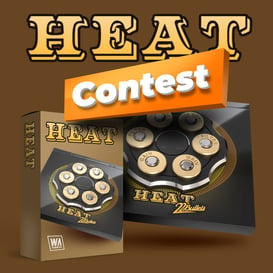 1) The Grand Prize Winner will be invited to join 22Bullets himself for an hour-long one-on-one video call to discuss music production and any other questions the winner may have! This is an incredible, once-in-a-lifetime opportunity to learn from one of the top producers in the world.
2) The Grand Prize Winner will also receive $200 USD in cash as well as the equivalent of $100 in Virtual Coins that can be used to purchase any product(s) on the W. A. Production store.
Remaining prizes will be unlocked directly on our webstore.